Margaret Berlo
Passionately Dedicated To Excellence!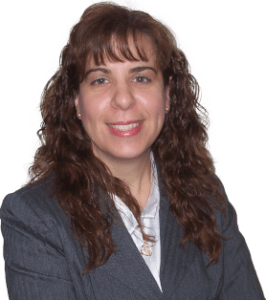 I am a passionate, dedicated and market-savvy professional who puts her clients' satisfaction before all else. My attention to detail, superior people skills, and broad knowledge of the real estate industry as a whole, coupled with my pure determination provides clients with first class service. As a full time, award winning Realtor and a life-long resident of Hamilton, I am committed to excellence and am comfortable providing service in Hamilton and the surrounding areas. Raising three children in the community has provided me with a basis to provide clients with practical knowledge regarding schools and community events that I thoroughly enjoy participating in. Having been in the Customer Service Industry for over 20 years, I have been successfully selling real estate since 2007.
I am creative, well-organized and fully engaged in today's social media exposure. Find me on Twitter, Facebook and LinkedIn. My fair, yet aggressive negotiating style and protectiveness of clients' best interest — and ultimately, their assets — has gained me respect with colleagues and clients alike. I make every selling experience a unique one.
I provide the highest standard of excellence and professionalism in the Hamilton real estate market. My service is based on trust, performance and honesty. My energy, enthusiasm and commitment guarantee that all clients' needs are met!
no-sidebar
default
default
default
on
Sarah Chambers
Knowledgeable And Educated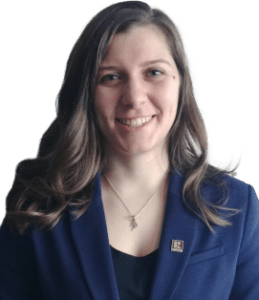 I am a creative, hardworking and goal driven individual and will provide a variety of skills during your real estate transaction. My passion and love for the business has given me the opportunity to service clients. Whether I am helping a first time home buyer, a family needing to downsize, or helping an out of province student find the perfect rental, every transaction is of the utmost importance.
Born and raised in Hamilton, attending Cardinal Newman Secondary School, followed by Mohawk College. Graduating with a Diploma in Architectural Technology, I bring forward my experience and knowledge of the construction industry. I look forward to sharing my passion of homes, my knowledge of construction and quality customer service with all of my clients.
It is not only my duty to represent my clients, but also to educate them throughout the process. Quality information and market insight will be provided so that all clients can make the best possible decision for themselves and their lifestyle. I am honest, and willing to tell my clients the things that they might not want to hear in order to put their needs first and allow them to make educated decisions, as a home is a major financial decision. I can only become number one in my industry if my clients become my number one priority. I want to communicate, and educate my clients so they make a decision they will be happy with. I look forward to working with you and your family.
no-sidebar
default
default
default
on